News
Canadian Wushu Team Visits the IWUF After 7th World Kungfu Championships
2017-11-22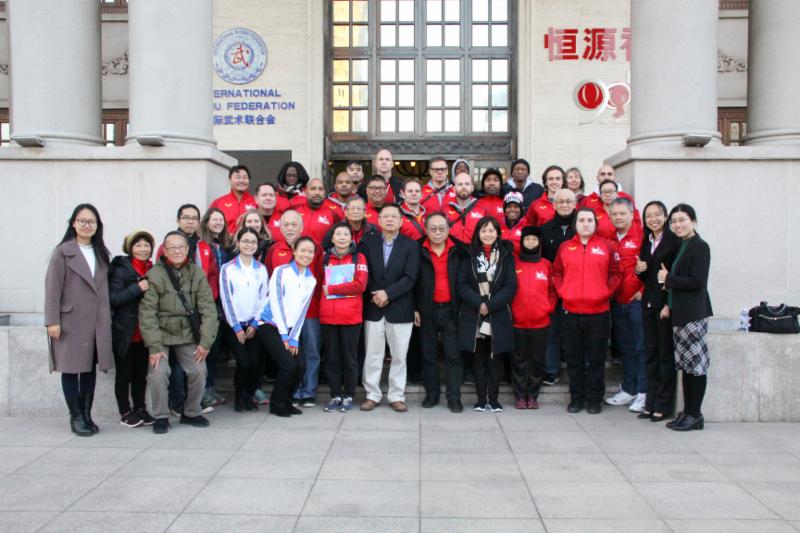 On November 17, the IWUF Beijing office welcomed special guests -- the Canadian wushu team, dressed all in red and sporting maple leaves on their uniforms. After competing in the 7th World Kungfu Championships, the team, consisting of 35 members, stopped by the IWUF Beijing office for a visit on its way back home to North America.
Hosted by the IWUF Secretariat, team members received a tour of the IWUF Beijing office, from exhibition rooms to working areas. Upon spying the racks of wushu weapons, they had fun snapping some action photos showing off their kungfu skills. Then, attendees came together in the meeting room where they recalled their experiences at the 7th World Kungfu Championships, and shared their excitement about the event.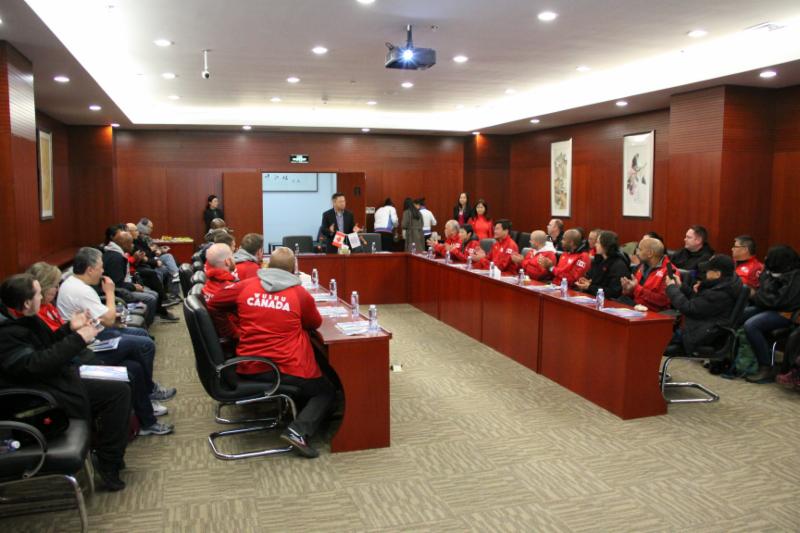 After some refreshments, the Canadian wushu team browsed through the IWUF magazine and yearbooks and saw an IWUF promotional video. IWUF Executive Vice President Anthony Goh welcomed the team on behalf of the federation, and discussed the feedback that the IWUF has received about the 7th World Kungfu Championships. He also expressed appreciation of the team's strong representation in Emeishan. Afterwards, the president of Canadian Wushu Association, Sunny Tang, made a speech, thanking the IWUF for the warm reception. Wrapping up the visit with a viewing of videos from the 7th World Kungfu Championships, the group expressed with enthusiasm that it looks forward to participating in future IWUF events.
Prev: IWUF and Heng Yuan Xiang Group (HYX) 2018-2021 Global Partner Cooperation Agreement Signing Ceremony
Next: IWUF President Yu Zaiqing Visits Shanghai in Advance of 2019 WWC to Lay Groundwork for Event
Back